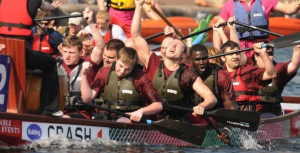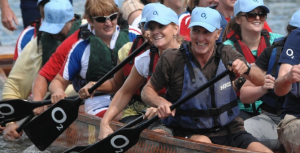 Ride Leisure are delighted to have partnered up with Gable Events to offer you Corporate dragon boat racing. These events are an exciting way of motivating and integrating staff from all areas of the company
Dragon boating quickly gets everyone working together and successfully keeps them occupied at all times. Whether you are looking for a team building exercise for 20 sales delegates at a company conference to the organisation of one of Britain's largest corporate dragon boat events, the Milton Keynes Dragon Boat Festival which regularly attracts more than 50 company teams,  we take care of every aspect of your event and offer a full range of high quality catering options, themed entertainment and hospitality to complement your day.
What better way to entertain clients and get your message across than in an atmosphere of fun and relaxation? Our corporate dragon boat racing events are sure to leave your staff and clients with fond and unforgettable memories.
Looking for more? Please contact us to build your ideal corporate activity day for you .