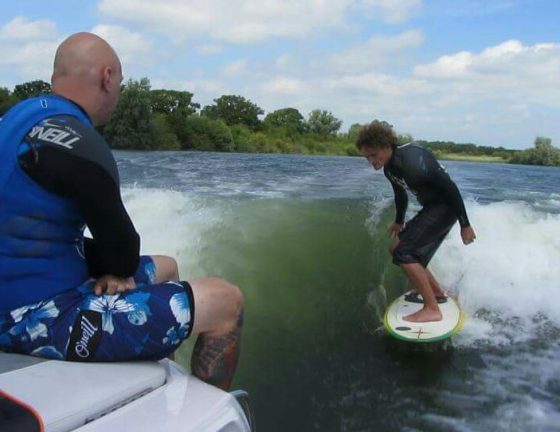 Wakesurfing is a water sport in which a rider trails behind a boat, riding the boat's wake without being directly pulled by the boat. After getting up on the board, typically by use of a tow rope, the wakesurfers will drop the rope, and ride the steep face below the wave's peak in a fashion reminiscent of regular surfing. Wakesurfers generally use special boards, designed specifically for wakes. With a huge growth in the sport over the last few years why not come down and see what all the hype is about?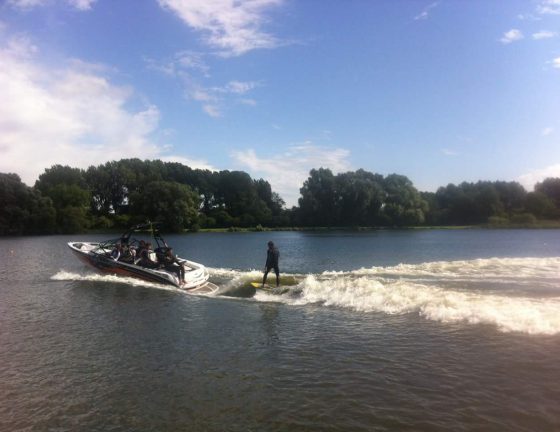 Fully weighted up the 210 gives a beautiful crisp wave for both skim and surf style riders. There is no better feeling than cruising along the lake behind the stunning Nautique with music playing and a boat full of friends and family.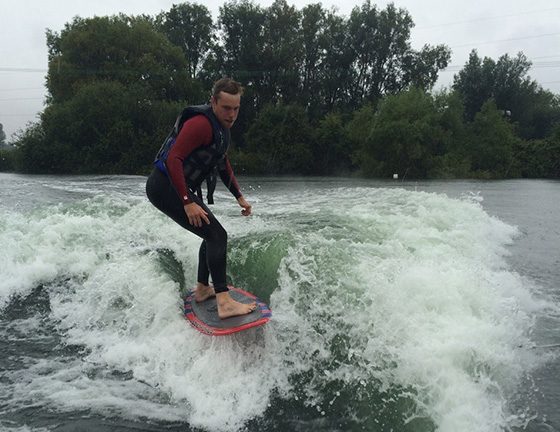 Complete Novice? Don't Worry.  Full training from qualified and experienced instructors will get you up and out of the water in no time. Then its up to you to hang ten!!! All equipment provided as required.