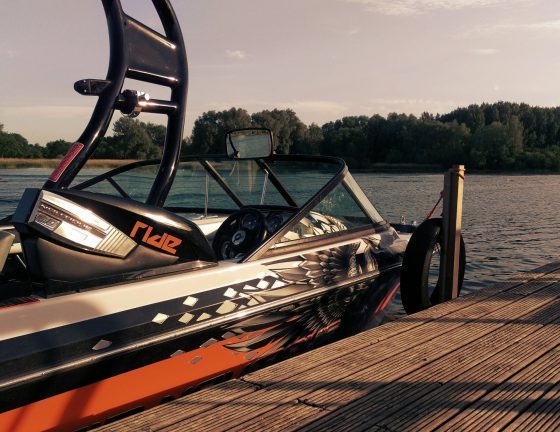 Wakeboarding is a surface water sport which involves riding a wakeboard over the surface of a body of water. It was developed from a combination of water skiing, snowboarding, and surfing techniques. Wakeboarding, which was originally called Skurfing (look above our bar), arose in the late 1980s after the advent of ski boarding (now snowboarding). It's a great hobby to take up and keeps you fit and healthy all year round. There are two different stance options Goofy and Regular. Which one are you?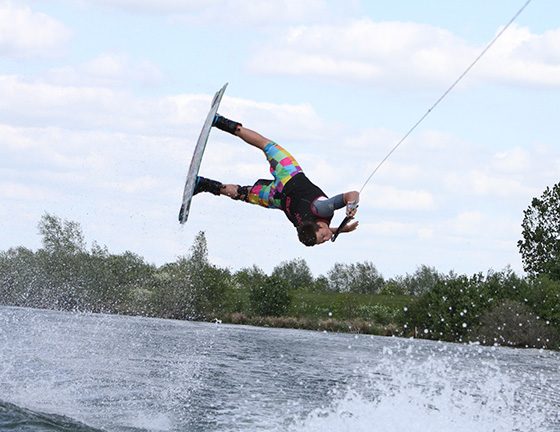 Our competition standard  SuperAir Nautique 210, ensures the perfect wake from which to perform single and wake to wake jumps, Grabs,Inverts and Spins!! The wake profile can be mellowed out for the newer participants in the sport and ramped right up for those experienced riders who love taking it to the flats!!!!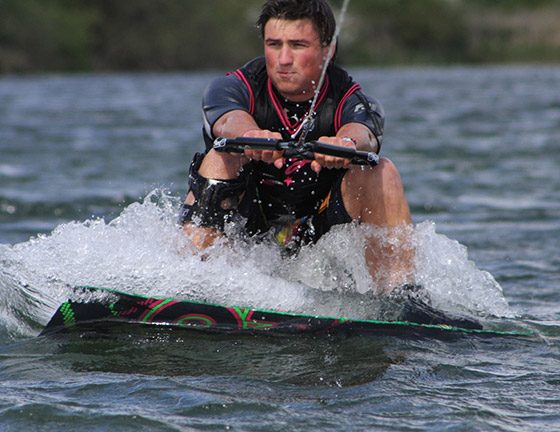 Complete Novice? Don't Worry. Our beginners package will have you up and going in no time. Full training from qualified and experienced instructors, along with all the gear you need. Learn the basics on our training bar, before progressing to the rope. All equipment provided.