Welcome to Ride Leisure Hydropools. Partnered with H2O Leisure Group we showcase Hydropools here at Ride and offer you the chance to try before you buy.
Share quality time with your family or your friends over a glass of wine, or enjoy sitting in warm water watching your optional built in LCD TV, with sound piped through our exceptional speaker and sound entertainment systems. All Hydropool Hot Tubs are designed to be the best Hot Tubs and Swim Spas in the world. Packed full of features, Hydropool Hot Tubs offer a feeling like no other.
To see the full range of Hydropools please click here
Ex Demo Hydropool Hot Tub for Sale -£5000 plus installation (RRP £9900)
We have had this Hot Tub on show for 6 months and it is now up for sale. Please see info below.
Please call Ride leisure for more details 01480 213100
The 3-4 person 4000 Model is an affordable hot tub that features a lounger and is designed and engineered for comfort, quality and performance and well equipped with many standard features. All Serenity Hot Tub models are ergonomically designed for full body support and comfort. Soft, comfortable pillows gently support your head and neck, while wide lumbar support seats cradle your body. Serenity's unique "Versa massage" hydrotherapy system adds the final touch, massaging every inch of your body. A Serenity Hot Tub boasts a wide variety of stainless steel jet sizes and types from powerful wide body streams to penetrating finger tip massage, each jet individually adjusts to deliver optimum hydrotherapy.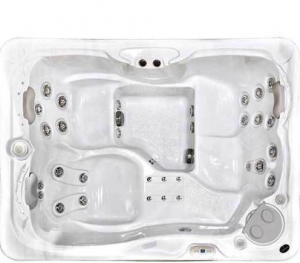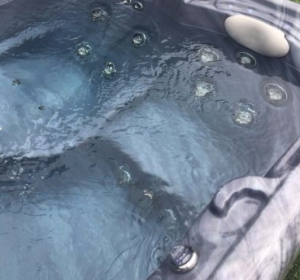 Hydrowise Triple Thermal Shield Insulation system
Cool Off Seat
Multi-Level Seating
Micro Filtration Technology
| | |
| --- | --- |
| Specification | Serenity 4000 |
| Weight Full | 2564 lbs / 1163 kg |
| Weight Empty | 526 lbs / 239 Kg |
| Shell Length | 83 Inches / 211 cm |
| Shell Width | 62 Inches / 157 cm |
| Shell Height | 34 Inches / 86 cm |
| Volume | 243 US Gal / 925 L |
| Seating | 3-4 |